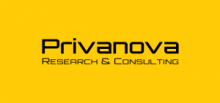 Privanova is the leading knowledge provider focusing on research, innovation management and compliance services. We are an innovative company investing in R&D. We operate at the interface between privacy, technology, and policy. Our activities focus on the analysis of legal, ethical and technological issues, often from the law enforcement perspective. Our team includes former INTERPOL and UN professionals experienced in managing the whole EU project life- cycle. Together, our consultants have initiated, managed or successfully participated in more than 50 FP7, H2020 and Horizon Europe consortia. Our role in DigiCare4You revolves around the identification of the legal and ethical framework applicable to the project and compliance monitoring. We also lead the Data Management Plan. 
---
Mr Farhan SAHITO, PhD, MSc
Mr Farhan SAHITO is a high-level expert with extensive international experience in the areas of law enforcement, cybersecurity, biometrics, research ethics and protection of personal data. Prior to Privanova, Mr Sahito was an Expert member of the UN Security Council Sanctions Committee in New York, a Senior Project Manager with INTERPOL, and a Deputy Director in Cyber Crime Department of the Pakistan's Federal Investigation Agency. Besides his experience in managing large-scale EU- funded projects under the FP7 and H2020 programmes, Mr Sahito collaborates with the European Commission as an external evaluator and ethics expert.
---
Mr Djordje DJOKIC, CIPP/E, CIPM
Mr Djordje DJOKIC is a Senior European Privacy and Data Protection Law Expert with more than fifteen years of experience specifically related to this field. His relevant knowledge includes designing and implementing data protection programs, leading privacy risk management, ensuring regulatory compliance and raising privacy awareness. Passionate about working in interdisciplinary environments, Djordje advocates Privacy by Design, and a pragmatic, business-aware approach to data protection management. Mr Djokic has an extensive experience with EU-funded projects and collaborates with the EU Commission as an independent expert. In this role he evaluates proposals, reviews ongoing projects and provides expertise focusing on ethics, privacy, data protection and ICT law.
---
Dr Dusan PAVLOVIC, PhD, LLM, M.Econ
Mr Dusan PAVLOVIC is a data protection law expert and an experienced DPO. Besides privacy and data protection issues, his interests relate to online gambling, decentralized and emerging technologies and open data. Mr Pavlovic's career represents a very successful combination of applied legal business skills supported by extensive knowledge obtained in academia. His relevant experience includes research on legal requirements, GDPR, online gambling marketing standards and privacy impact assessments. Mr Pavlovic is a member of International Organisation of Privacy Professionals.
---
Ms Arzoo SAHITO, MSc
Ms Arzoo SAHITO is a Project manager with background in Embedded Systems and Electronics Engineering. Besides her general project management expertise, Arzoo focuses particularly on the EU-funded research projects. Also, thanks to her experience with large-scale interdisciplinary projects related to cybersecurity and digital ecosystems, Arzoo has acquired excellent knowledge in collecting end-user requirements, drafting use cases and elaborating business plans. 
---
Ms Gizella BATTALOVA, MSc
Ms Gizella BATTALOVA is an experienced Project manager focusing on communicating knowledge and delivering research impact. She specialises in communication, dissemination and exploitation activities. As part of Privanova's team she is responsible for writing reports and deliverables, production and editing of visuals, videos and infographics and supporting research outputs by elaborating visual materials (logos, posters, flyers, information sheets, newsletters) and developing and implementing communication strategies including online presence, website, blogs and online publishing and social media management. In her work, Ms Battalova relies on her organisational and artistic background to support excellent communication and research promotion in large-scale, interdisciplinary projects
Website