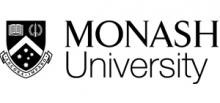 The Health and Social Care Unit (HSCU) houses a multidisciplinary team of researchers with expertise across public health, developmental, health and clinical psychology, exercise and nutrition, women's and children's health, ageing and dementia, media and communications, epidemiology, randomised controlled trials, evidence synthesis, and implementation science, including evaluation of intervention effectiveness.
This wide-ranging experience allows us to work together on health, social service and educational sector improvements that can be successfully translated to better health, social and developmental outcomes for children, young people, adults and families. The knowledge we generate is crucial to transforming policy across these sectors.
Industry and community partnership is integral to our success. We've led more than 50 industry research consultancy projects over the last five years, each of them involving embedding our research fellows, research assistants or PhD students within the partner group to counteract siloing. In so doing we lead theoretical and methodological rigour, capacity building and change across the research-industry partnership, as opposed to just delivering a final report.
---
Professor Helen Skouteris / Health & Social Care Unit (HSCU)
Helen Skouteris is the Monash Warwick Alliance Joint Professor of Health and Social Care Improvement and Implementation Science, Head of the Health and Social Care Unit, and Co-Lead of the Division of Evidence Synthesis, Qualitative and Implementation Methods, School of Public Health and Preventive Medicine, Monash University. Helen is also Director of the National Health and Medical Research Council Centre of Research Excellence in Health in Preconception and Pregnancy (CRE HiPP 2020-2024). 
Helen has a strong track record in longitudinal multi-factorial research, randomised controlled trials, implementation research and higher degree research supervision. Her research since 2010 has been predominantly focused on building agency/capacity in the consumer to promote health and wellbeing across preconception, pregnancy, preschool, and childhood, including adolescence, to reduce the prevalence of obesity. Her work has also been focused extensively on social service and educational sector improvement that translates to better health outcomes for children, young people, adults and families and is critical to transforming policy across these sectors.
helen.skouteris@monash.edu
Website