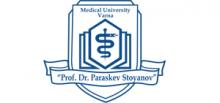 The Medical University of Varna, Bulgaria (MUV) is a fundamental, educational, scientific and medical centre in Northeastern part of Bulgaria and the Black Sea region. Its structure includes Faculties of Medicine, Public Health and Dental Medicine. It is supplied with modern equipment at a high level of information provision. The main activities of the Faculty of Public Health and the Dept. of Social Medicine are devoted to public health education, research, training and consultancy. The topic of the Project fully corresponds to department's research interests and its staff members had worked in the field of non-communicable diseases prevention from the public health perspective. The Department has substantial experience in international (education and research) projects participation and coordination and very successful collaboration with international partners. The FPH has close links of cooperation with national and regional governments and local health and socialservices that would be essential for fulfilling the project objectives. The Dept. of Pediatrics also established within MUV is the centre of research, clinical excellence and methodological help in North-Eastern Bulgaria. Its main topics are chronic/rare diseases. The Paediatric Endocrinology team created 19 years ago has a long standing history of research in the fields of childhood diabetes epidemiology with a Register established in 1982 and participation in DiaMond and EURODIAB projects; postnatal growth and puberty in children born small for gestational age; rare syndromes and diseases. Clinical and research fellowships, grants for high score of presented work and successful collaborations were fulfilled throughout the years. It is a member of IASO, EASO, ESPE, ISPAD, IAA among others.
---
Nalya Usheva 
(MD, PhD) Associate Professor
Nalya Usheva is a Associate Professor of Public health in the Department of Social Medicine and Health Care Organization, Medical University of Varna, Bulgaria. She has a significant experience in the field of health promotion, risk factors of non-communicable diseases, prevention of diabetes and cardiovascular diseases and has participated in several epidemiological studies in children with different diseases and adults with type 2 diabetes and hypertension. Dr Usheva is the current Vice-Dean "Scientific Affairs" of the Faculty of Public Health. She has participated in ToyBox, Feel4Diabetes projects.
---
Violeta Iotova
(MD, PhD, DSc) Professor
Violeta Iotova ia a Professor of Paediatrics, Head of the Department of Pediatrics, Medical University of Varna, Bulgaria. She has taken part in the activities of many national and international organizations and is currently the co-chair of the WG1 "Education and teaching" of the Endo-ERN (www.endo-ern.eu) and Chair of the Clinical Fellowship Committee of the European Society of Paediatric Endocrinology (www.eurospe.org). Prof. Iotova has served as the MUV PI of many research and clinical trials, funded by private and public sector and EC: InForm, ToyBox(FP7), Feel4Diabetes (HORIZON2020), etc. Prof. Iotova is a specialist in Pediatrics and Pediatric Endocrinology and Metabolic Diseases.
---
Prof. Yoto Yotov
(MD, PhD) Professor
Prof. Yoto Yotov is a Professor in Cardiology at the First Department of Internal Diseases, Medical University of Varna, Bulgaria. He is a specialist in Internal Medicine, Cardiology, and Public Health and Health Management. He is also European Specialist of Hypertension of the European Society of Hypertension. He has special research interests in hypertension, heart failure, cardiovascular prevention and risk factor management from childhood to elderly. He is a chief of Centre in Excellence in Hypertension recognized by ESH. Prof. Yotov is a Master of Science in Epidemiology and Biostatistics, Erasmus University Rotterdam, the Netherlands. He has participated as principal investigator and National Coordinate in many clinical trials in cardiology and hypertension and has experience in several epidemiologic studies in Bulgaria and Europe.
---
Virginia Atanasova 
Chief Assistant
Virginia Atanasova is Chief Assistant of Public health in the Department of Social medicine and health care organization, Medical University of Varna, Bulgaria. She has an experience in epidemiological studies in cardiovascular diseases (incl. stroke) and regional inequalities in adult mortality.
---
Kaloyan Tsochev 
(MD)
Kaloyan Tsochev is a doctor in University Hospital "St. Marina" – Varna, Bulgaria. He is PhD student and a trainee in Pediatrics at the Department of Pediatrics, Medical University of Varna. He has experience in some European projects as HORIZON2020 projects (Feeld4Diabetes-study), Sweet-project and GROWINFORM project of the Varna Pediatric Endocrine Society.
---
Sonya Koleva
Teaching Assistant
Sonya Koleva is a Teaching assistant in the Department of Social medicine and health care organization, Medical University of Varna, Bulgaria. She has a Master degree in Health care management and specialized in lifestyle interventions.
---
Tanya Stefanova
Medical Doctor
Tanya Stefanova is a medical doctor in University Hospital "St. Marina" – Varna, Vulgaria. She is a PhD student and a researcher in the Feel4Diabetes-study. She has gathered experience in measurements, data collection, data introduction and cleaning.
---
Vanya Marinova
Expert
Vanya Marinova is an Expert at the Department of International Relations at the Medical University of Varna. She is responsible for establishing contacts with foreign educational and research institutions, agencies, funds, etc. She organizes and coordinates the mobility of students, postgraduates, PhD students, academic and administrative staff in partner universities. In addition, she works in scientific projects under the 7th Framework programme and Horizon 2020.
---
Website