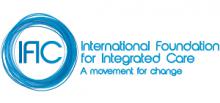 Dr Niamh Lennox-Chhugani (F) CEO
Dr Niamh Lennox-Chhugani has 30 years of experience in evidence-based transformation in healthcare internationally as a clinician, academic and consultant. Her experience has included integrated health and education service design and provision for children in the NHS in the early 1990's, health system policy reform in post-conflict Bosnia-Herzegovina, advising on health system reform in the Russian Federation, scaling up infectious disease programmes in sub-Saharan Africa and implementing new care models in the NHS. She has provided leadership to teams in the public sector, commercial businesses and non-profits. As a subject matter expert on integrated care as part of wider healthcare reform, she has spoken at conferences, on panels, written papers, contributed as part of international teams to health system reviews. Most recently, Niamh led the healthcare practice at Optimity Advisors which included directing several EU-funded health projects. Since late 2019, she worked independently leading evaluations of digital health technology. She has a PhD from Imperial College London in organisation change in healthcare.
She has been an active member of the International Foundation for Integrated Care since 2015. Niamh has shared the International Foundation's passion for integrated care from the beginning of her career as a clinician in the early 1990's and all the way through her subsequent career as a leader, academic and advisor. Niamh was appointed as CEO by the IFIC Board in March 2021.
---
Fiona Lyne (F) Director of Communications
In 2014, Fiona joined the International Foundation for Integrated Care as Director of Communications. Fiona is responsible for developing the overall brand, marketing and communication strategy for the Foundation. Fiona has worked in public policy communications since 2003. She began her career as a community stakeholder engagement manager at Fingal County Council in North Dublin supporting the local Community and Voluntary Forum to have an impact on local decision-making bodies. She went on to hold various project co-ordination and communication roles in both the public and private sector including periods with NHS North West London and the Royal Society of Arts. In 2010 she joined the King's Fund, an internationally renowned healthcare policy think tank, as Head of Events and in subsequent years was responsible for moving the Fund into a leading position in the healthcare conference market.
Fiona has a BA in Politics and Economics from the University of Limerick, an MA in Community Development and Stakeholder Engagement from the National University of Ireland, Galway and a Diploma in Management from the Dublin Business School.
---
Darren Curran (M) Digital Communications Officer
In October 2019, Darren joined the International Foundation for Integrated Care as the Marketing and Events Assistant and in October 2020 Darren became the Digital Communications Officer. Darren is responsible for creating digital content, managing the website, and social media accounts. Darren leads the communication on the EU funded project ValueCare and marketing officer for IFIC Ireland.
Darren has a bachelor's degree in TV, Radio, and New Media Broadcasting from the Institute of Technology Tralee. Darren has a combination of skills and experience with content creation which helps him bring a new and creative dynamic to the IFIC team.
---
Dr Edelweiss Aldasoro (F) Senior Researcher
Edelweiss is a qualified MD, specialising in General Internal Medicine and Infectious Diseases and an epidemiologist. She has a PhD from the University of Barcelona and the Barcelona Institute for Global Health on translational medicine in the international health track. She has clinical and research experience in complex conditions including multimorbidity, neglected or rare diseases with special interest in vulnerable populations. She joined IFIC in 2018 as a Senior Researcher to support research, education, communication, and knowledge gathering and exchange activities. In her role in IFIC, she has participated in various research projects, including several EU funded projects, education and knowledge transfer, and networking and capacity building activities. She is passionate about co-designing and developing approaches to find innovative solutions to meet people and communities' needs and build inclusive, participatory and engaging ecosystems.
---
Pilar Gangas Peiró (F) Senior Researcher
Pilar has Joined the International Foundation for Integrated Care in March, 2021, as a Senior Researcher, integrating the Research and Development Directorate. Pilar will be participating in the ongoing EU funded projects, collaborating with the rest of the R+D under the supervision of Leo Lewis, Director of Research and Development of IFIC, as well as in other ongoing IFIC activities, such as those linked to the implementation of the Integrated Care Academy, IFIC renowned International Conferences, or events.
Previously to joining IFIC, Pilar has had an extended experience, participating in more than 60 publicly funded projects as project manager or researcher. Among them, it can be highlighted her role as Coordinator Contact of the EU funded project ICT4Life, in which she had the chance to integrate in an excellent international team working together to develop ICT based tools able to integrate care among patients' ecosystem (involving patients themselves and their caregivers, health care professionals, social professionals). ICT4Life focused on improving the quality of life, enlarging the autonomy and safety of Alzheimer's and Parkinson's patients. Collaboration with IFIC in order to understand the integrated care state of the art in Europe, together with its multiple dimensions, was really fruitful for the project. The knowledge of methodologies to complete social research involving end users has been developed over time in transdisciplinary teams, focusing on co-design with users, iterative testing and acceptance of patients, their caregivers and health care professionals.
Prior to taking up the position in IFIC, Pilar has worked for Madrid Region public Health Services, promoting the participation of Madrid health network and emergency-security network in EU funded projects, having promoted 20 funded EU projects over the years 2018-2020. Support to health or emergency Madrid Region teams involved all the phases of the projects' development and implementation, mentoring researchers when requested. This job was done under a Collaboration Agreement Involving Madrid Regional Presidency Ministry, Madrid Regional Health Ministry and Primary Health Care Foundation of Madrid Region. Previously, Pilar worked as political advisor for the Prime Minister's Office (1994-1996), developing health, youth, elderly related policy and recommendations.
Pilar Gangas is PhD in Political Sciences, Master in Social Sciences and has worked as University Professor on Political/Social Sciences full time between 1998-2004 and again as Associate Professor for Carlos III University in the academic year 2019-2020.
---
Dr Nereide A. Curreri (F) Researcher
Dr Curreri specializes in integrated dementia services and systems.
She recently earned a PhD in Dementia Studies from the University of Stirling, UK. Her research investigated the integration of older adult services for families with dementia in Central America through a social network approach. She lived a year in five Central American countries collecting data.
She obtained a Master's in Gerontology from Vrije University Amsterdam, NL in 2011 researching the stress factors affecting work engagement of nursing staff in residential care homes in Italy.
Between the two academic roles, she worked in Italy and the United States: strategic development in residential care facilities and home care; Geriatric Care Management and the start-up and management of a dementia unit. She has worked with families in all levels of care: independent living, assisted living, dementia care, skilled nursing, hospice care, and home care.
Presently Dr Curreri holds a researcher position in IFIC and the University of Stirling. In IFIC as a member of the ICS team, she collaborates on the EU project TransForm, and the dementia theme for the project Estonia.
Dr Curreri also leads the Emerging Researchers and Professionals in Integrated Care (ERPIC) that boasts 220 members from 37 countries.; She represented ERPIC at the Second G7 Working group of Health Experts meeting held in Paris, France in April 2019.; ;She created the first ERPIC International Mentorship Program (25 mentees from 13 countries; 25 mentors from 7 countries) launched in 2019, with a second round starting in January 2021.
As a gerontologist, her aim is to offer older adults the highest possible quality of life.; To do this, she works toward building dementia friendly environments and systems, that apply the biopsychosocial model of health and care.; Interconnections and interactions are indispensable.
---
Alejandro Gil-Salmerón (M) Researcher
Alejandro joined the International Foundation for Integrated Care in early 2021 as a researcher to primarily support the work of the Research and Development Directorate. He is an experienced researcher having worked in more than 10 European projects over 4 years, focusing on strengthening person-centred care systems whilst in Polibienestar, a public research institute of the University of Valencia. Alejandro has investigated the health and social care needs and access to services of different groups from a population-based approach in order to reduce inequalities through the design of community-based interventions. He also contributed towards the University's teaching of welfare policies and services and sustainable community development for future social workers and educators.
Alejandro is a qualified social worker and following the completion of his Masters studies in welfare policies, he was successful in being funded by the Spanish Ministry of Education to undertake a PhD examining the health status and equitable access to healthcare for migrant and refugee populations in Europe through the Mig-HealthCare project funded by the Third Health Programme of the European Commission. Moreover, Alejandro has carried out two academic visits abroad in order to complement his PhD studies; the first one was at the Cross-Cultural Research Centre at the University of Guelph in Canada (2018) and the second one was at the Health Economics Research Centre, Oxford University, UK (2019).
As well as being interested in integrated care generally, he has a particular interest in the social determinants of health, equitable access to health and care services and population empowerment. Whilst in Polibienestar, Alejandro led the proposal writing of the CANCERLESS project which aims to prevent cancer and allow for early diagnosis in the homeless population by delivering person-centred interventions to overcome health inequalities and facilitating timely access to quality cancer prevention and screening services.; Following its successful funding under the H2020 Programme, he will now lead IFIC's involvement as a CANCERLESS project partner when the project is launched in June 2021 as well as contributing to supporting IFIC's work on other R&D projects, Integrated Care Academy, conferences and events.
Website